L'Elite du championnat de France était en pause le week-end dernier afin de laisser place au grand spectacle du Super Bowl. Seuls les Dauphins et Grizzlys étaient sur le terrain pour un match avancé de la deuxième journée, remporté par le club Catalans à Nice (20-15).
La suite des matchs aura lieu ce week-end avec des affiches intéressantes dans les 2 conférences, et notamment un beau derby entre Marseille et Aix en Provence dimanche après-midi.
Le programme du week-end :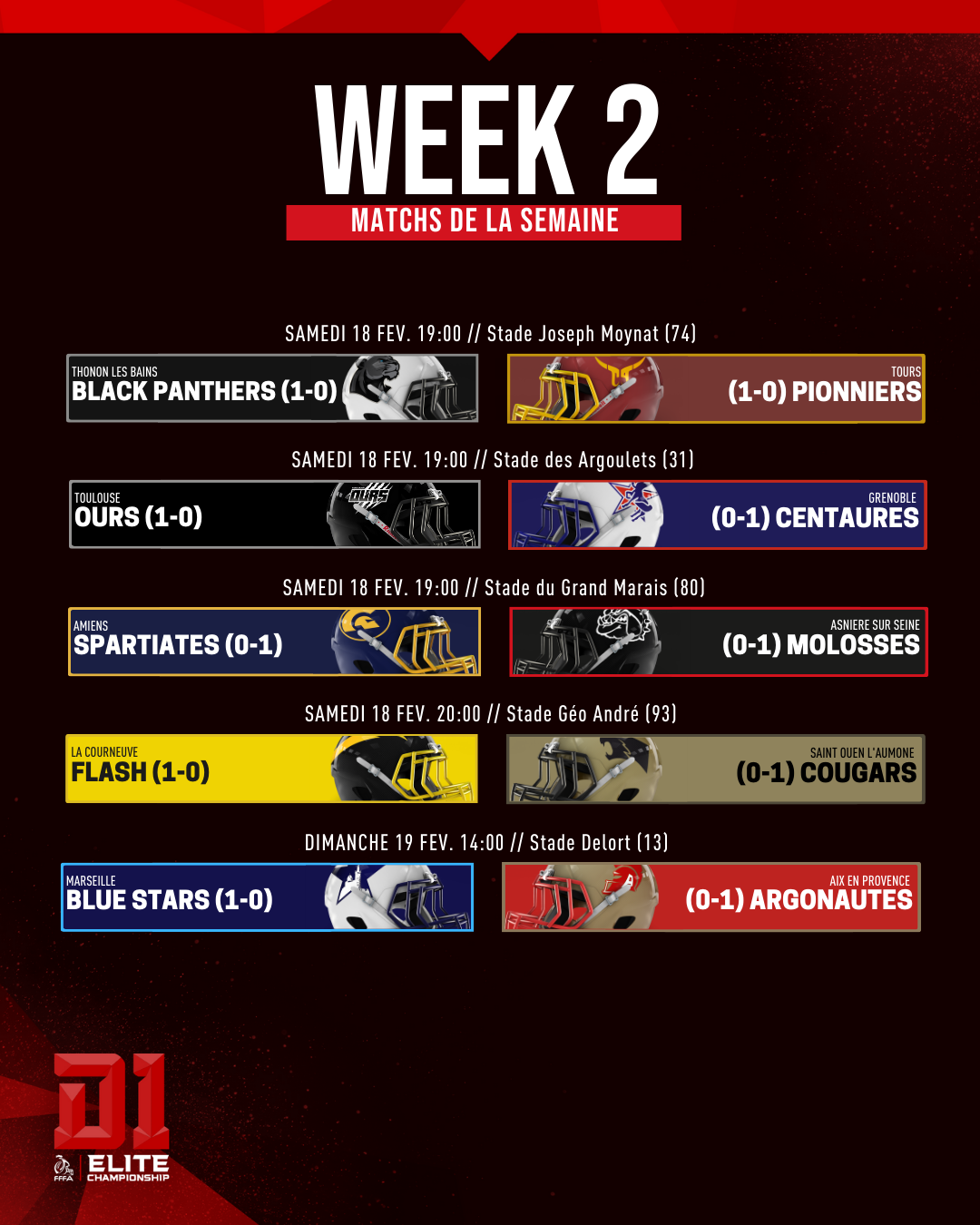 CONFÉRENCE A
Black Panthers de Thonon (1-0) vs Pionniers de Touraine (1-0)
Affiche intéressante entre deux équipes qui ont remporté leurs premiers matchs, mais qui n'affichent pas la même expérience. Promus de division 2 cette saison, les Pionniers ont surpris les Spartiates il y a 2 semaines, et ils espèrent faire de même face à l'une des institutions du championnat. Finalistes malheureux en 2022, les Black Panthers ont affiché un beau niveau de jeu et de la confiance en gagnant largement à Saint Ouen lors de la première journée.
Spartiates d'Amiens (0-1) vs Molosses d'Asnières (0-1)
Match déjà important entre deux clubs qui ont perdu lors de la première journée, même si chaque équipe peut sortir du positif. Pour les Spartiates, perdre contre un promu n'était pas le départ prévu, mais ils savent qu'ils auraient pu l'emporter sans des soucis d'équipes spéciales. Du côté des Molosses, c'est un nouveau revers face au Flash a été subi, mais ils se sont bien accrochés et l'écart a été bien moins important que l'année dernière.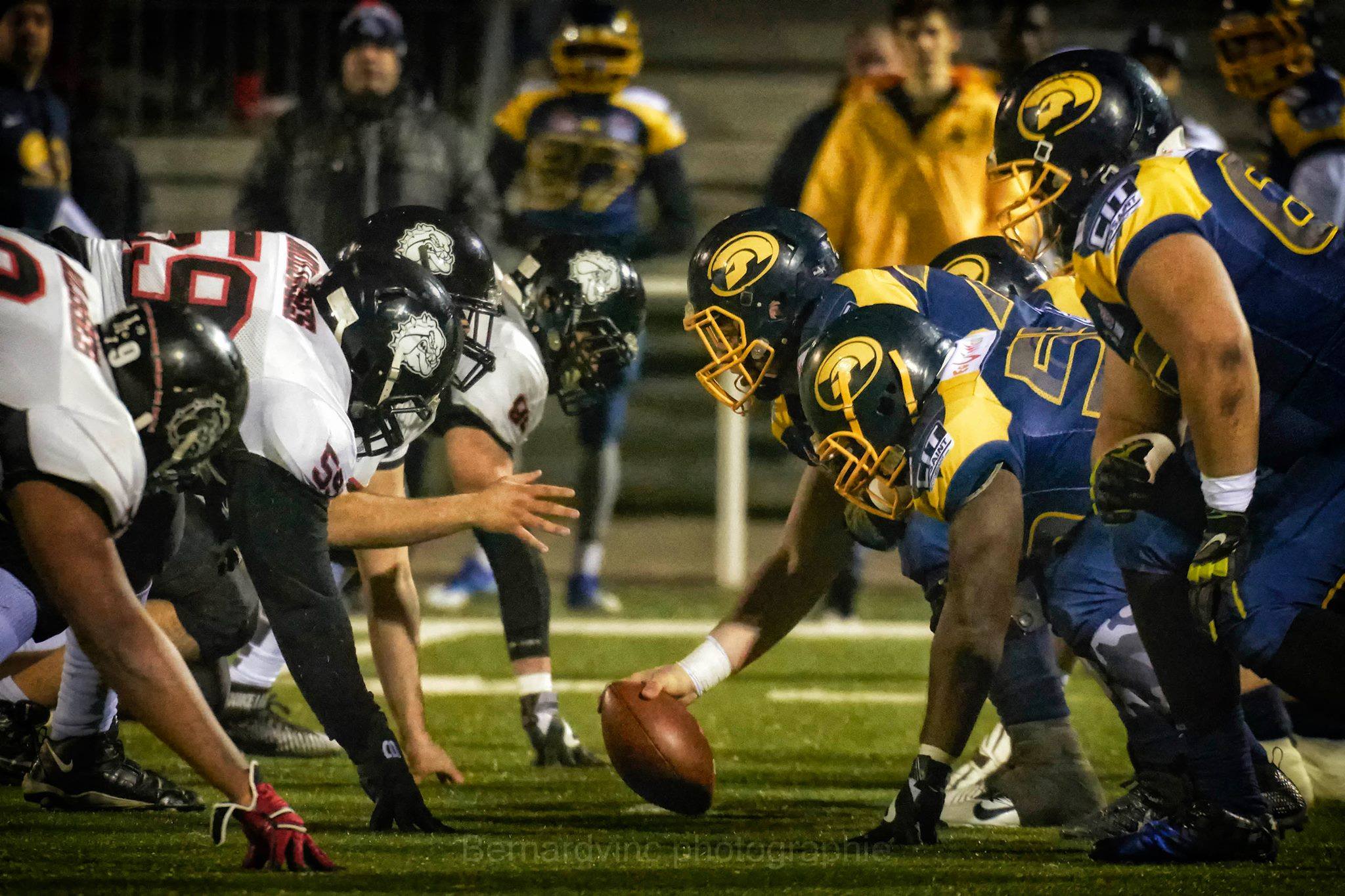 Flash de La Courneuve (1-0) Cougars de Saint Ouen (0-1)
Deuxième semaine et deuxième derby francilien pour le Flash. Le champion en titre a bien démarré, avec un succès à Asnières, mais la machine semble moins dominante qu'au même moment l'année dernière. A voir si cela se confirme ou si elle se remettra en route face aux Cougars. Le club du 95 a mal débuté sa saison, avec une première mi-temps ratée face à Thonon, mais le niveau de jeu a été nettement meilleur après la pause.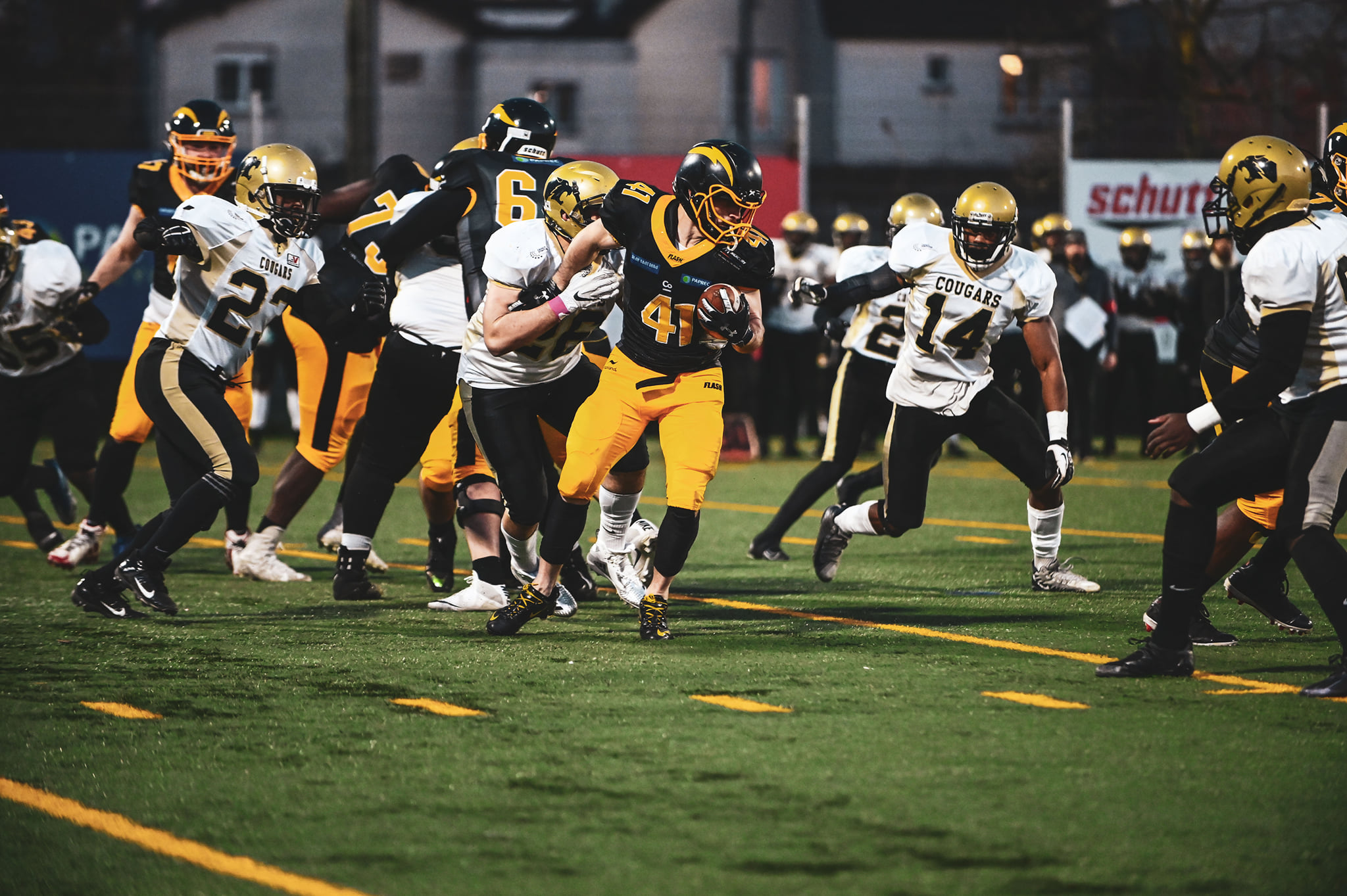 CONFÉRENCE B
Ours de Toulouse (1-0) vs Centaures de Grenoble (0-1)
Solides lors de la première journée à l'extérieur, les Ours veulent enchaîner pour leurs débuts à domicile cette saison. Et ils seront favoris face à des Centaures qui ont souffert à Nice lors du premier match. Il faudra rapidement trouver des solution à Grenoble pour ne pas revivre une saison galère comme celle de 2022, où le club était passé proche de la relégation.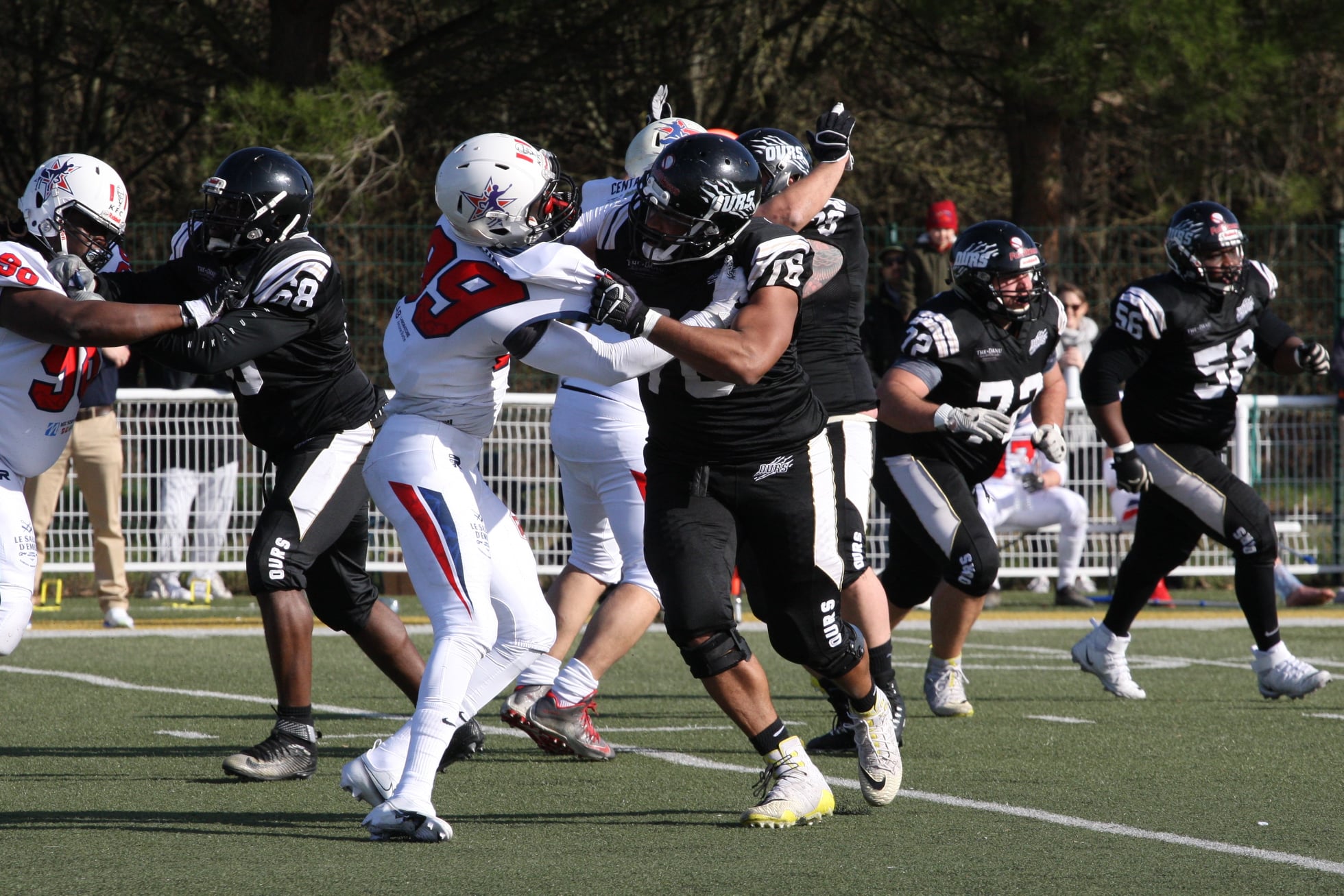 Blue Stars de Marseille (1-0) vs Argonautes d'Aix en Provence (0-1) – GAME OF THE WEEK
Sûrs de leurs forces, les Blue Stars ont lancé leur saison 2023 avec un succès sur le terrain des Grizzlys, qui sont peut-être les plus gros challengers dans la conférence B. Les Marseillais ont un nouveau gros match ce week-end, puisqu'ils reçoivent les voisins Argonautes pour le premier derby de la saison. Le club d'Aix en Provence a joué une mi-temps correcte face aux Ours lors de la première journée, mais n'a pas du tout convaincu sur la deuxième partie de rencontre.