C'est une association qui se prépare à fêter prochainement ces 35 saisons. les Pionniers de Tours, un des clubs leader de la région Centre-Val Loire, se lance dans une nouvelle expérience : le e-sport. Entretien avec le président Philippe Barlier et Florian Brouxel
Une association qui vit bien malgré le passage de la crise sanitaire depuis 18 mois. " La vie de l'association ne s'est pas arrêté avec le covid nous avons adapté nos horaires d'entrainements. Forcement les joueurs sont frustrés, nous étions sur une belle dynamique avec le groupe sénior", pour Philippe Barlier le président du club c'est aussi grâce à un contexte positif grâce aux partenaires privés ou territoriaux.
Cette dynamique pourrait conduire le club Tourangeau à tenter sa chance prochainement en division 1, "nous restons attentifs à une opportunité sportive et dans cette optique nous renforçons la structure du club chaque saison avec des entraineurs, des arbitres, des bénévoles […] et en attendant de retrouver le terrain nous lançons dans une nouvelle compétition, celle du eSport !".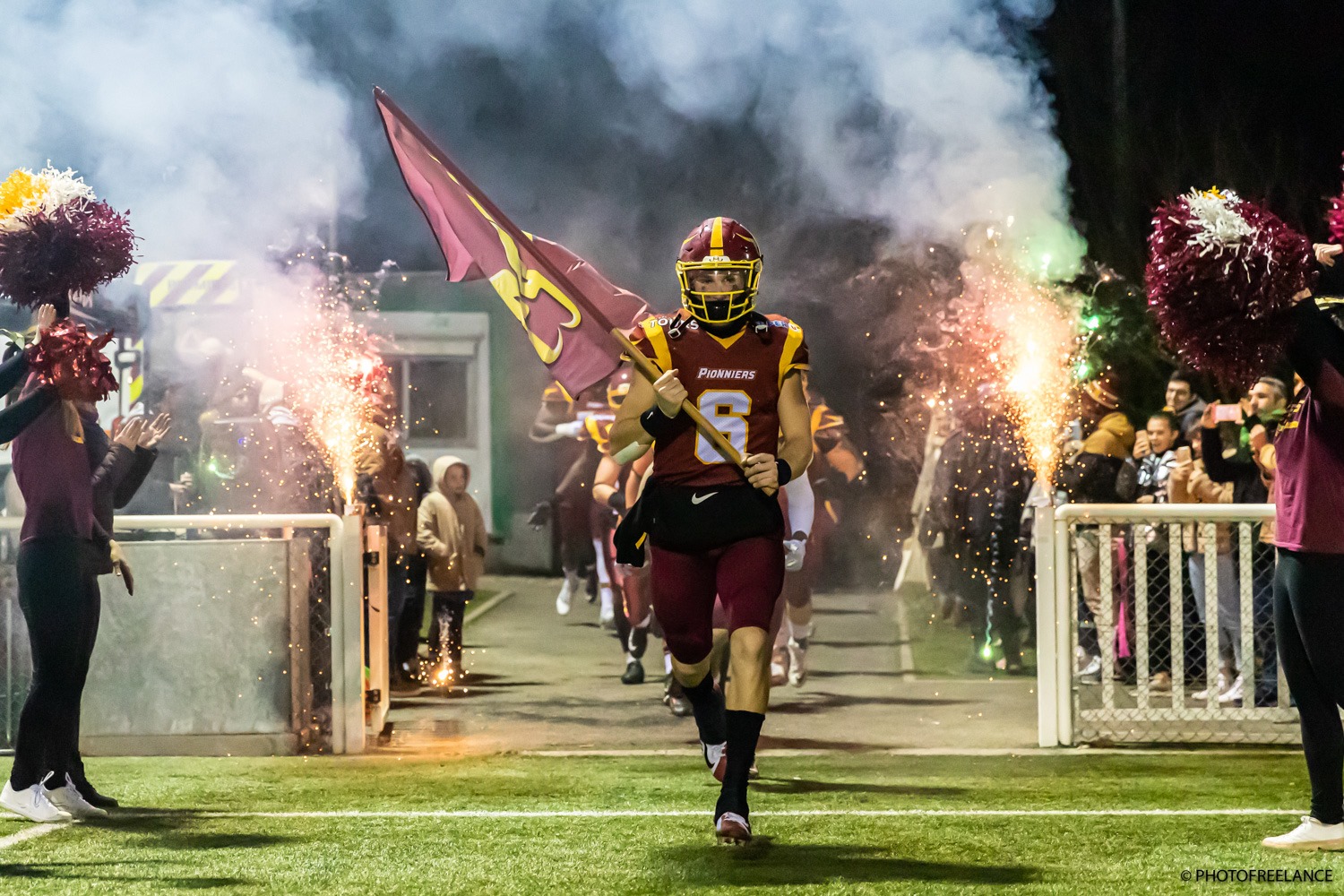 DE L'ECRAN VERS LE TERRAIN
Malgré les différences entre la gestion d'une association de e-sport et une association "classique", les Pionniers de Tours sont prêts à relever ce défi. Ce positionnement pour le président Philippe Barlier n'est pas une simple opportunité passagère, mais bien une stratégie de diversification de la vie associative. "Nous avons accueilli récemment au club Florian Brouxel. Il est à l'origine d'une autre association, spécialisée dans le e-Sport. Cette prise de contact est aussi en corrélation avec la politique jeunesse du club qui cherche à découvrir ces nouveaux codes et à séduire de nouveaux licenciés."
L'objectif est d'ouvrir une équipe e-sport au sein de l'association. Cette section débutera avec les 3 jeux suivants : Call Of Duty Warzone, League of Legends et Rocket League. Pour Florian Brouxel dans le futur il est aussi question de football américain "Nous aimerions ouvrir une équipe de quelques joueurs autour de Madden*, c'est la référence de notre communauté". À ce jour les Championship Series du célèbre éditeur de jeux vidéo ne sont pas accessibles depuis la France, "[…] mais si d'autres équipes suivent la démarche comme ont pu le faire le Flash de la Courneuve ou les Molosses d'Asnières nous pourrions organiser notre coupe hexagonale".
Pour le kickoff, les Pionniers débutent leurs aventures avec un premier tournoi, alors à vos agendas ! Rendez-vous le 8 mai pour un tournoi multi-plateforme Warzone ouvert à tous.
La participation sera gratuite et celle-ci attend jusqu'à 120 joueurs et le vainqueur repartira avec un cash prize de 100€. Pour vous inscrire rdv sur Discord
*Madden NFL est une série de jeux vidéo de football américain dont le premier volet, John Madden Football, a paru en 1988 sur Apple II. Depuis cette date, une version actualisée chaque saison est publiée par EA Sports, branche sportive d'Electronic Arts.